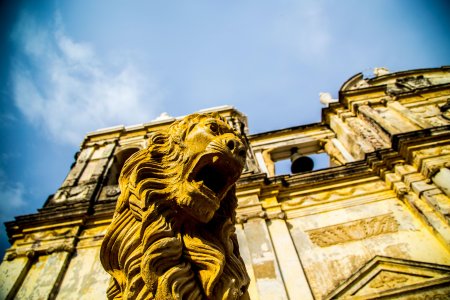 The city of León is a cultural-historical city with an authentic atmosphere where visitors can easily connect with the locals. León offers a quiet, relaxed and pleasant atmosphere that comes to life at night owing to the city´s large student population. In the evenings you can enjoy parties, live music, folkloric performances and much more.

The center with its colonial buildings, beautiful churches and the cathedral which has been declared as a UNESCO Cultural Heritage Site, are only some of León´s many attractions.

If you want to cool off you can head to the nearby beaches of Poneloya and Las Peñitas. Culture buffs may want to visit the UNESCO World Heritage site of León Viejo, where the city was originally founded, whereas those who enjoy hiking can go to one of the many volcanoes in the surrounding area. One of the most popular attractions is volcano boarding at Cerro Negro.